Community Investment
Constantine Enterprises Inc. supports the local Toronto community through a number of programs and initiatives.
Since its founding, Constantine Enterprises has supported social and community initiatives in Toronto and across the GTA. Constantine is committed to supporting the local community. For more information on corporate investment, please contact community@constantineinc.com or complete the form below.
---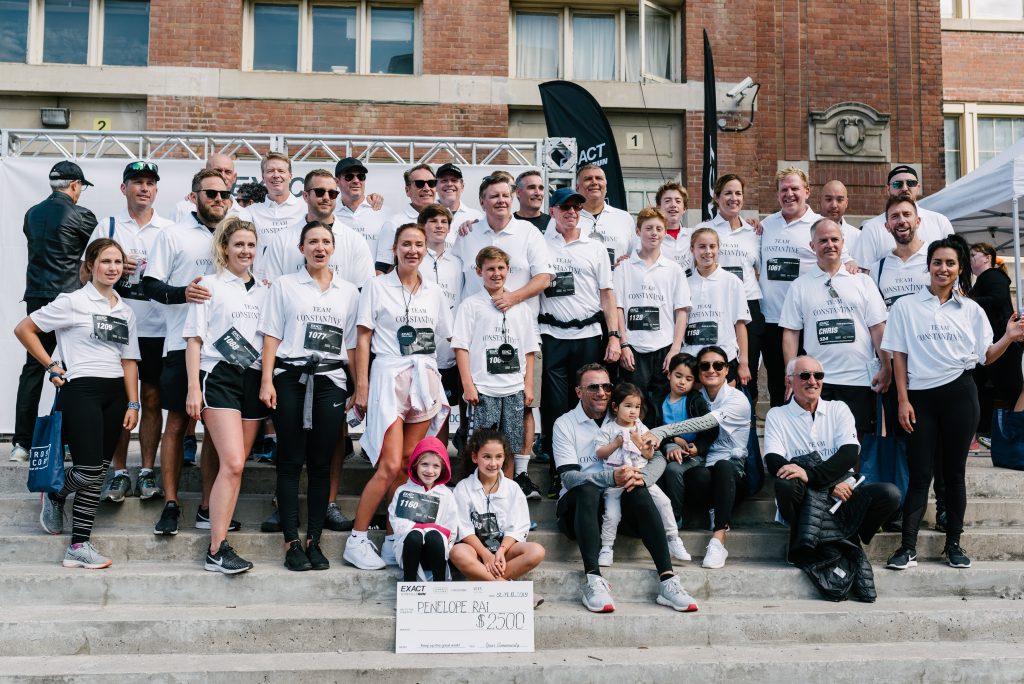 Yorkville Run / The Penelope Neuroblastoma Foundation
Last year, Constantine Enterprises was proud to be a presenting sponsor of the Yorkville Run — which raised more than $850,000 for local charities. In 2019, with a team of 40 runners, Team Constantine generously raised more than $163,000 for the Penelope Neuroblastoma Foundation. The Penelope Neuroblastoma Foundation donated half of the funds raised to supporting childhood cancer programs through Camp Oochigeas, at the Hospital for Sick Children. After four consecutive years of supporting the run, Constantine is proud to become the Yorkville Run's title sponsor — from 2020 to 2022 — and will continue to raise funds for the Penelope Foundation and other worthy causes. 
---
Constantine Child Executive Suite at Southlake Hospital
Since its grand opening on July 30, 2019, Constantine's Maternal Child Executive Suite, generously donated by Constantine Enterprises, has provided a safe and private space for over 24 families to spend those precious first-hours bonding as a family. To date, the Executive Suite has generated $5,000 net revenue for the Maternal Child Program at Southlake. This revenue is re-invested in the program to purchase the priority equipment needed by the Maternal Child so their talented physicians and clinical teams can do their best work. Constantine's investment is helping Southlake provide leading edge care close to home.